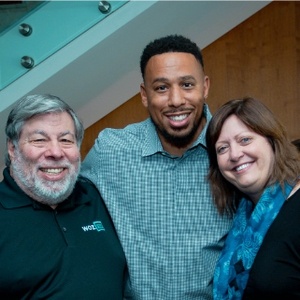 Hack My Bio (tap or click here)
Billy has a passion in working with inner city and underserved communities across the country to help expand Woz ED Science & STEM programs. Being born and raised in Los Angeles,Ca. he understands the need to help educate our youth learners in this ever-growing tech sector. Billy had a successful basketball career, which allowed him to meet an abundance of people worldwide through out his journey.
When Billy is off the clock, he enjoys working out, traveling, a nice cigar (Arturo Fuentes) and keeping his mind at ease…."Life can be stressful if you allow it, so keep yourself occupied with positivity and good energy", one of his many quotes.