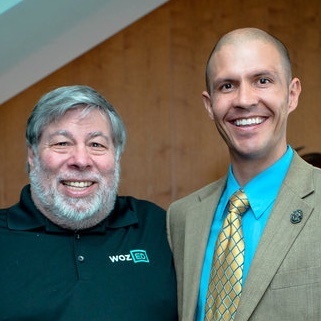 Hack My Info (tap or click here)
Stuart is ridiculously excited about expanding STEM opportunities for all students. With a background in education, technology, and leadership, he innovates at Woz ED by making crazy ideas a reality. He hails from the Navajo Nation in the high desert of northeastern Arizona.
Random subjects spark his curiosity, making him susceptible to binge learning. When Stuart isn't pursuing the latest and greatest technology, he is enjoying hikes with his family, reading by the pool, and playing the theremin.
Other stuff:
2012 Apache County Teacher of the Year
Flinn-Brown Fellow
Masters in Educational Leadership from Northern Arizona University