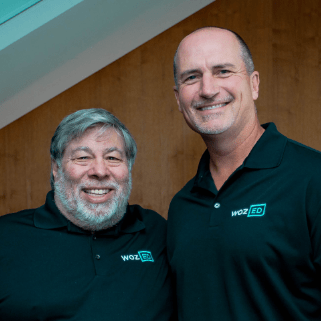 Hack My Bio (tap or click here)
Jim has become a great resource for WozEd in the Northeast US and Canada. Even though he is relatively new to the team, he is currently working with over 20 districts to help them educate students in STEM and Science. As a former  teacher, principal and superintendent, Jim has the ability to relate to educators on a personal level and have engaging conversations since he's "been there". Jim has helped create the first two Woz Pathway Schools in the Northeast, Salamanca City and Randolph Central Schools. He is currently working with the Buffalo City School District to begin their journey toward Woz Pathway status.
Jim has a Master's degree from Canisius College in Social Studies Education and a School District Administrator Certificate from Buffalo State College.
Jim lives in Hamburg, NY with his wife, Eileen.  In his free time Jim enjoys golfing, boating, home remodeling and working in the yard.