Standards-based Science Kits
Expectations for scientific achievement have changed significantly over the past decade and a half. Advances in technology have altered how information is shared and restructured our economic system to one that is knowledge-based and STEM-driven. Children today are growing up in a world very different from the one experienced 15 years ago. As these children grow and begin to enter the workforce, the science of the past will no longer prepare them for the demands of the labor market they will enter. Mathematical and conceptual reasoning top the list of desired skills in this new economy. Students must be equipped to solve unstructured problems and work in team environments to succeed in tomorrow's job market. Climate Effect on Daylight and Seasons
Weather, Earth Events and Living Organisms
Weather and Climate Around the World and Their Amazing Impacts
Earth's Processes and Human Impact
Sun and Earth's Place in the Universe
Plant and Animal Ecosystems
How Animals' Traits, Groups, and Habitats Help Them Survive
Senses and Information Processing
Cycling of Matter and Flow of Energy
Photonic and Acoustic Waves
How Energy is Transferred with Engineering
Structure and Properties of Matter Waves and Electromagnetic Radiation
Growth, Development, and Reproduction of Organisms
Interdependent Relationships in Ecosystems
Matter and Energy in Organisms and Ecosystems
Structure, Function, and Information Processing
Structure and Properties of Matter
Going beyond NextGen alignments,
Woz ED Science Kits are built as standards-first curriculum.
Why choose Woz ED for Science?
There are a hundred reasons,
but here are the top five as reported by highly satisfied users.
Affordability
Woz ED Science Kits are the most economical solution available in terms of curriculum AND student device requirements. There is no ongoing subscription fee. Consumables and equipment needed for project completion are shipped in each sturdy and convenient kit box.
Alignment
Woz ED Science Kits were BUILT for the standards by science teachers who helped develop the standards. No existing materials were adapted to "fit" the standards.
Time
Woz ED Science Kits cover 95% of the standards in 1/3 of the time required by other programs. We understand Science is not taught every day in the elementary classroom. We built the program with teacher reality in mind.
Training
Our training is delivered on-site and/or through the combination of an on-line, self-paced learning module and science experts available for specific support needs. No sitting through all day workshops. No sitting through hours of ZOOM training. We can get most elementary and middle school teachers ready to go in one hour, teachers serving students with individualized education plans in three.
Support
When students can attend class the project-based, hands on focus quickly engages them in deep and authentic science learning. But if students have an extended absence or we experience school closures the learning continues. Our cloud-based lessons give the students the information they need to begin work at home without parental involvement. These short, engaging instructional sessions are designed to free up the teacher from science instruction so the teacher can focus on social and emotional support.
Steve Wozniak emphasizes the need to produce scientists and engineers. We understand the realities of the classroom schedule and the sometimes-overwhelming PD burdens teachers face. Ten years of STEM support for schools across the country have positioned Woz ED as the partner who can help you make your science vision a reality.
If you would like to explore the other 95 reasons, just let us know.
Woz ED Science kits make it possible for students to experience what scientists do to investigate the natural world and what engineers do to design and build systems. These project-based lessons and materials promote scientific inquiry, engaging students in practices that establish foundational knowledge of core scientific ideas and build on that foundation to ensure a cohesive understanding of science.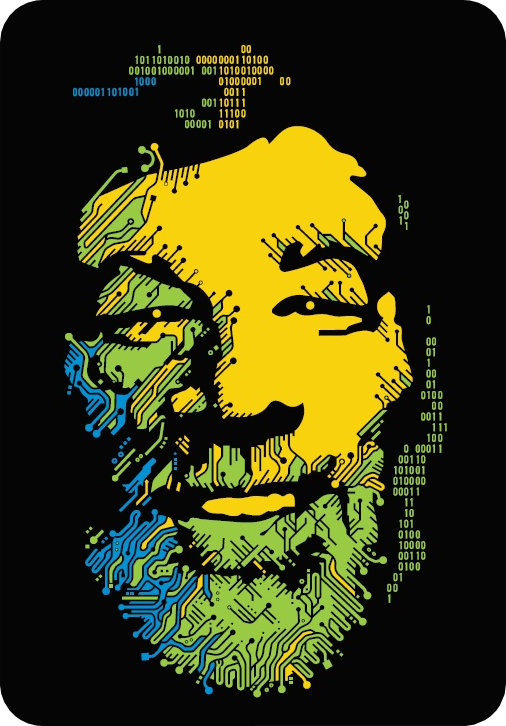 Next Generation Science Standards represent a shift from an emphasis on memorizing scientific facts to an emphasis on doing science – giving the learner the opportunity to pose questions and discover answers through project-based, hands-on experiences.
Turnkey, ready-to-use kits
Easy-to-follow lessons with clearly explained concepts
Cloud-based teacher support
OPEN-ENDED DESIGN—students are given a problem that they can work through as a team to create a solution.
PINK Dot
Did you notice the pink dot on our website?