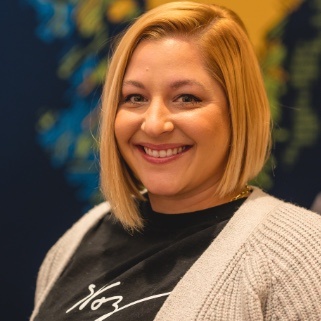 Jessica Vensel
Vice President of
Quality Assurance
Hack My Info (tap or click here)
Jessica is not afraid of change and has jumped into the Woz ED world ready to learn. Having a background in special education with the majority of her career in residential care settings, Jessica knows how important hands-on, tech-based learning is for all students, especially at-risk youth.
She holds two master's degrees, one in Curriculum and Instruction and the other in Educational Leadership, serving in school-based settings for 13 years. Before transitioning to Woz ED, she was a site administrator for a Woz Pathway school and has seen firsthand the impact on students' learning.
Outside of her career, Jessica is a secret Harry Potter fan and can be found most nights listening to true crime podcasts while experimenting in the kitchen. She is a dog-mom and has recently delved into the art of costume making as she has committed to making her niece's Halloween costume each year.